BTI launch in Jordan
BTI Biotechnology Institute starts its activity in Jordan through the distributor Hormeds.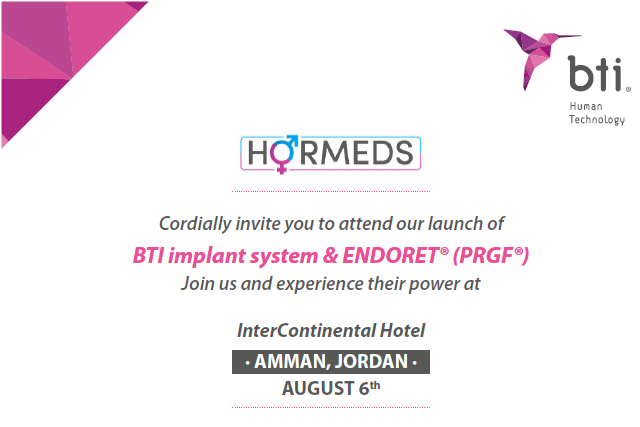 Hormeds has organised an event in the country on August 6th to present the biotechnological company and some of their main activity lines: regenerative medicine through biomedical technology Plasma Rich in Growth Factors ENDORET®(PRGF®) and implant system (UnicCa®) which is one of the most versatile and complete in dental market.
In the event Dr. Tomislav Flegar and Dr. Mohammad Hamdan Ph.D. will be giving high standard lectures about " Key of success in the management of atrophic alveolar bone" and " Biological approach in the clinical dentistry" respectively.