Multi-Im® 30º transepithelials abutments
With the aim of helping to solve compromised prosthetic situations, BTI brings its customers a New Line of Multi-Im® transepithelials abutments for implants with the Interna ® connection, with an angle of 30º between the prosthetic and surgical axes.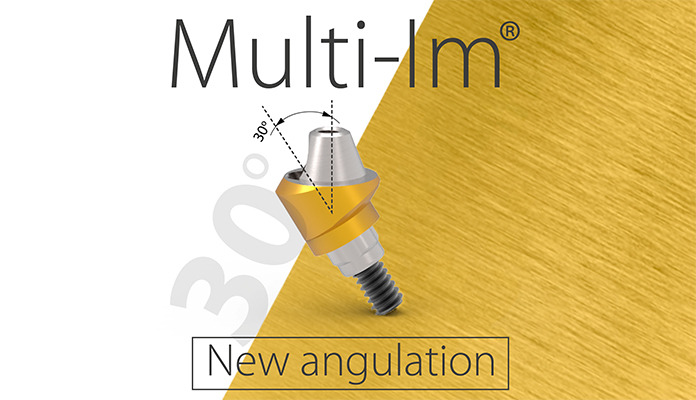 These abutments come in 3 gingival heights (1.5, 2 and 3 mm) with the Ti Golden surface treatment and an anatomic profile in accordance with the BIO philosophy of BTI, for the long-term maintenance of the gingival mucosa.
They are indicated to correct non-parallel cases for angled implants, facilitating the construction of the prosthesis. They share the prosthetic components with the line of Multi-Im® abutments angled at 17º.