New Design BTI Surgical Drills
With the aim of improving and making clinical practice for the professional easier, BTI implemented some changes to its surgical drills that enable the socket preparation with greater precision.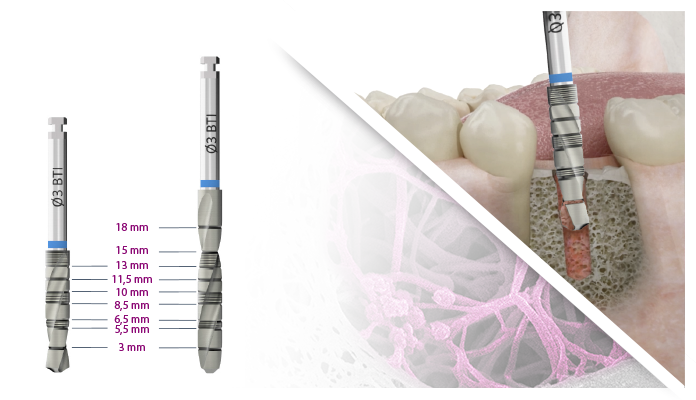 The new configuration is characterized by:
Matte surface finish, for avoiding undesired light reflections.
Introduction of new depth marks that coincide with BTI Implants` lengths.
BTI drills were specially designed for performing the biological drilling protocol (low revolutions, with no irrigation), in order to collect living bone from the patient and make autologous graft with Endoret PRGF; however, if required, these drills can be also used in the conventional drilling (high revolutions with irrigation).
Based on the importance of drilling procedure in the success of the surgical outcome, BTI decides to accompany clinical professionals along this stage, providing drilling sequences for each implant diameter of its range.