The quality system of BTI guarantees the excellence of its products throughout their life cycle, from their design to their commercialisation.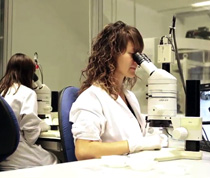 Our products are guaranteed by the ISO 9001: 2008, ISO 13485: 2003 and ISO 13485:2003 CMDCAS certifications, CE marking in compliance with the European Directive on healthcare products 93/42/CEE, awarded by TÜV Product Service, as well as the authorisation of the American FDA (Food and Drug Administration) and the authorisation of the Canadian Ministry of Health.
Intended for international use only. Indications for use of products and/or therapies contained herein may not be cleared /approved for use by the following Health international agencies: US Food & Drug Administration, Health Canada or Japanese Health Ministry. To access the specific information of your market, use the country selector located on the top menu of this page.