The search for excellence is a fundamental part of BTI's business philosophy and for this reason it makes an enormous effort to maintain high quality standards in its products and to guarantee it covers the needs of health professionals and patients.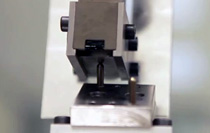 Likewise, and within the framework of its international vocation, the markets establish needs and requirements that are increasingly demanding in their regulations.
For this reason, All BTI's products undergo the strictest inspections, allowing it to offer customers products whose effectiveness and safety is fully guaranteed, and which comply with the strictest standards in each and every one of the countries it is present.
What can you find in this section?