2.5 mm - the implant that will make you rethink the practise of implantology
Patients, who are most of the time unaware of the minimum bone conditions needed for the placement of implants, require treatments that provide them with functionality and aesthetics as soon as possible, even going so far as to refuse alternatives that imply high levels of invasiveness, such as block grafts.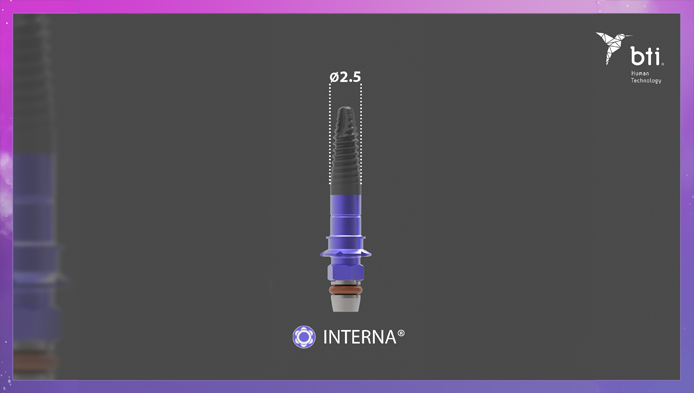 Recent advances in the design of BTI implants and in biomechanical research have resulted in the development of an implant with a reduced diameter of 2.5 mm, the main indication of which is to treat total and/or partial edentulisms, through direct insertion protocols or via minimally invasive bone augmentation techniques (expansion and crest splitting) when encountering crests with extremely severe defects.
More than an implant, we're talking about a solution that allows you to respond to your patients' most immediate needs and wishes, avoiding complex bone reconstructions and surgical risks.