A biological approach to Implantology [February]
A biological approach to Implantology
"Scientific and practice-oriented on highest level", that's the motto of these top-class training courses.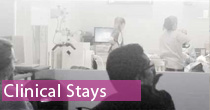 The internationally recognized lecturer Dr. Eduardo Anitua combines scientific approach with practical experience in an exceptional way. Numerous publications and specialist books underline his professional qualifications.
Unlike most lecturers he includes biological and bio-mechanical aspects in his therapeutic concept. With the support of his research team he always breaks new ground.
Date: February 19 - 20, 2018
Venue: Eduardo Anitua institute
Jacinto Quincoces 39 · VITORIA-GASTEIZ
For further information see the related documents
Information Request