The information shown in this section is directed exclusively to the health professional, since specialized training is required for its correct interpretation.
Endoret®(PRGF®) Technology in Ophthalmology
The Endoret® (prgf®) technology represents a new milestone in the development and use of autologous biological therapies for tissue repair and regeneration.
Over more than 15 years, it has been possible to verify the safety and therapeutic potential of the different Endoret® (prgf®) formulations in different areas of medicine. A knowledge, a safety and an effectiveness that now reach the field of ophthalmology. The set of Endoret® (prgf®) technology formulations represents a solution in terms of safety, effectiveness and reproducibility that ophthalmologists demanded in the treatment of various eye diseases.
The process of obtaining the Endoret® (prgf®) is simple and easily reproducible.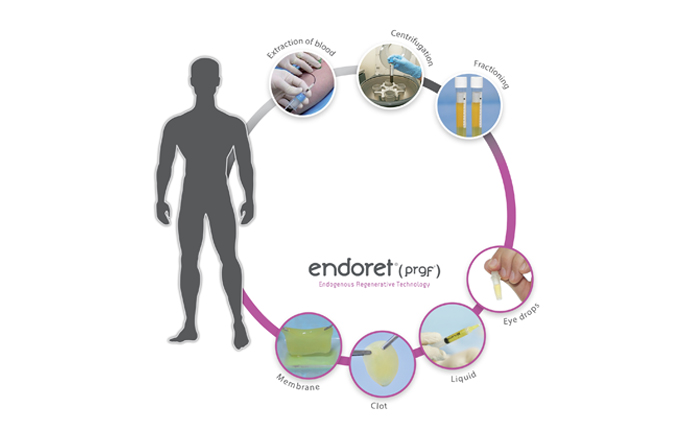 Endoret® (prgf®) Ophthalmology Kits
Endoret® (prgf®) Eye Drop Kit
New generation of autologous eye drops within your grasp.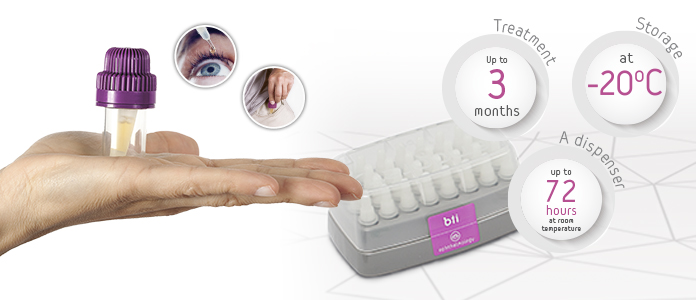 Endoret® (prgf®) Surgery Kit
Customised eye surgery offering maximum versatility to adapt the surgery to each patient
1 Single protocol, 4 Formulations

For further information about Endoret® (PRGF®) Kits, see related documentation.
Advantages
Safety and Guarantees
Do you want more information? Contact us through the following form.