Training Centre
The BTI – Eduardo Anitua Institute Postgraduate and Training Centre is equipped with the most modern medical and audiovisual technologies, making it a European reference in this field.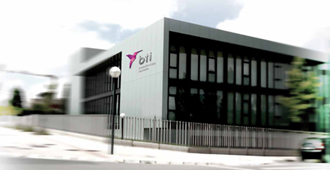 This Centre puts at your disposal an excellent scientific programme taught by a team composed of top-level professionals.
The technical characteristics of the programme offer permanent and immediate collaboration with the universities that have agreements with us, among which are Harvard, Boston, Tufts, Torino... most Spanish universities as well as the centres that BTI Biotechnology Institute has in Mexico, the US, Italy, Germany, Portugal…
Likewise, the entire education programme taught is backed and certified by the Health Department of the Basque Council of Continuous Education, recognised nationally.