At BTI we offer multidisciplinary education, the aim of which is to reinforce and update the knowledge of professionals in different fields of medicine with a wide range of courses and workshops on offer.
The educational offer is aimed at all the members of the clinical team, which includes doctors, nurses, assistants and hygienists. In short, any professionals who want to update and exchange knowledge, not only by means of conferences and theory, but also through interaction with specialists.
Access the new training platform: Access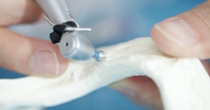 Continous training
An education modality that is offered during an entire week, five morning and afternoon intensive lectures in which the pupil will learn about basic surgical fundamentals. The course starts with an extensive lecture on tissue regeneration and lesions of the oral mucosa, ending with the design and choice of the prosthesis.
All this will provide the necessary theoretical knowledge to carry out the treatment of the patient with the placement of implants in daily clinical practice.
Every day there will be a practical lesson linked to the topics covered in the lecture, in order to strengthen the concepts presented. This educational option is the start of a process that will continue with the clinical tutorships and later on, with the advanced courses on surgery and prostheses.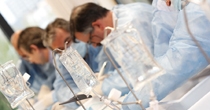 Clinical stays
Clinical stays for the professionals who want to learn first hand about the latest advances in various fields of implantology and regeneration techniques.
The theoretical/practical contents will be given over a period of two days and will be taught by lecturers specialised in advanced techniques.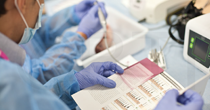 BTI Implant System
General interest educational modules, where the students will be trained in disciplines that are useful in today's odontology. Participants will receive training on the basic principles of BTI's work philosophy.
During the course there will be conferences given by BTI staff on both prosthetic and surgical solutions, and in addition there will be practical lessons linked to the topics covered in the lecture, in order to strengthen the concepts presented.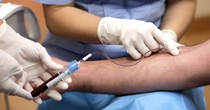 BTI Plus
Specialised courses on matters unrelated to odontology but which are of interest for professionals, such as blood extraction.
This modality offered by BTI is intended to offer added value for all the customers who want to receive training or more in-depth education in certain types of disciplines that are on the rise or which are of great general interest.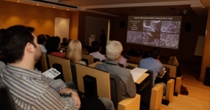 Expertise Sessions
Exclusive conference lectures given by internationally renowned figures to present new techniques and updates in surgical and prosthetic protocols.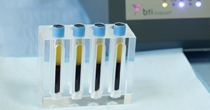 Endoret® (prgf®) Technology
One-day theoretical/practical courses with speakers specialised in Endoret® (prgf®).
The aim of these courses is to show participants how this technology can help you in your daily practice and its benefits.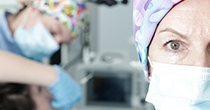 BTI Closer
BTI, each day closer, will involve an intense program of training meetings throughout Europe, with the aim of bringing BTI closer, as well as the latest advances in implantology and oral rehabilitation, to as many specialists as possible.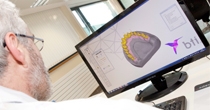 CAD/CAM Technology
Training on the use of CAD / CAM technology that has led to a revolution in the way of understanding the design and manufacture of dental prostheses thanks to the fact that it offers us significant advantages over traditional methods.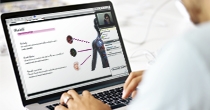 Webinars
Formative mode offered by BTI through the broadcast of live online seminars for professionals in different areas of medicine.
This new training modality allows attendees to receive specialized and multidisciplinary training by accessing the new BTI virtual classroom from the comfort of their own home.