Surgical Catalogue
BTI presents a catalogue with all the references necessary to carry out the safe instrumentation of the alveolus and the placement of implants.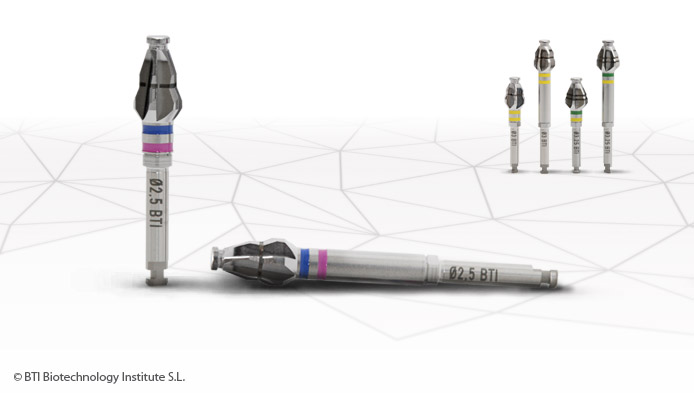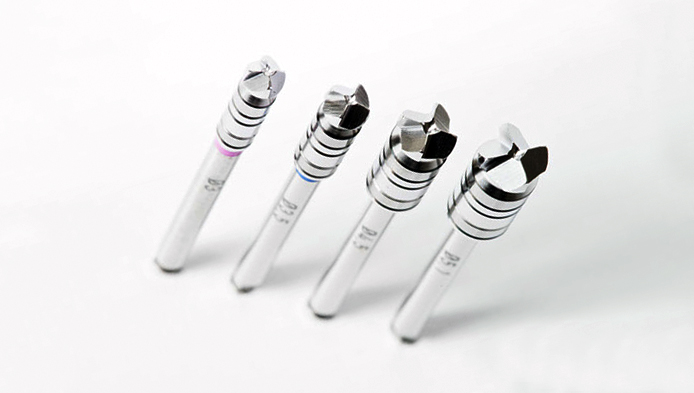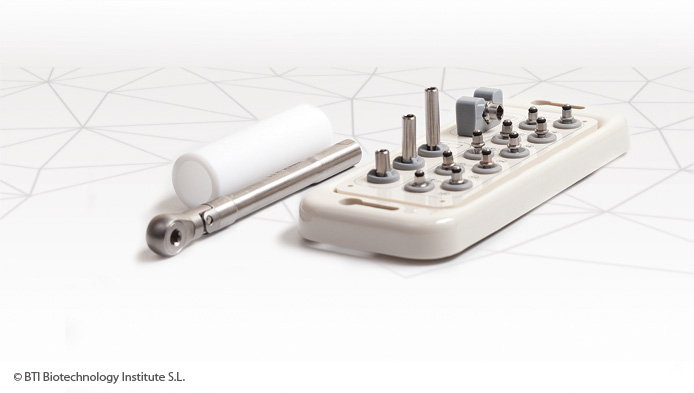 In addition to the entire drill kit, a surgical multitorque wrench has been developed to control the insertion torque, as well as platform positioners that facilitate control over the drilling direction. Completed with a series of torque wrenches and screwdrivers to work with at the precise moment.
BTI's drills are particularly relevant, as they have been adequately designed to retrieve bone to be able to carry out autologous grafts.
Biological Drilling at low speed without irrigation is a technique developed by BTI that facilitates the collection of bone at the moment the alveolus is prepared to insert an implant. This technique allows you to maintain the direction and control of the work depth. The low-speed drilling does not increase the temperature of the surrounding bone, therefore we avoid ischaemia and the cleaning of the alveolus achieving an adequate biological bed for the dental fixation.