BTI Intraoral Scanbodies
Nowadays the digitization of the implant dentistry is a reality. The modern restoration techniques are moving more and more to the traditional ones.
BTI Biotechnology Institute, a company at the vanguard of technology, has always put at disposal of its clients the tools and solutions that facilitate the procedures of prosthesis making and contribute to improving the quality of prosthodontic restorations.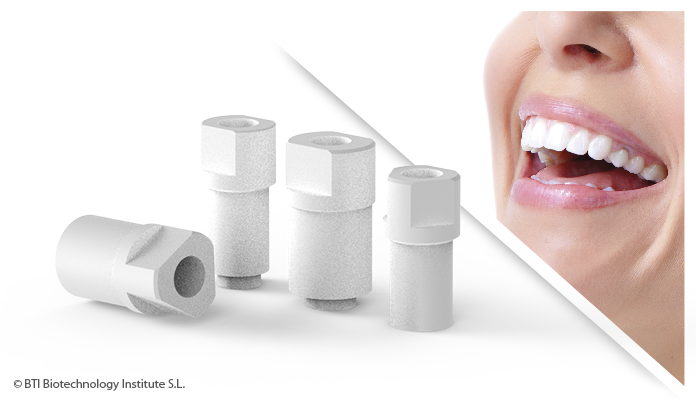 On this occasion, BTI takes a step forward in the Cad Cam technique, launching a range of Intraoral Scan bodies that allow a high precision scanning of the patient's mouth and the transfer of dentition geometry and implants position to the computer.