"Easy and Predictable" Surgical Kit Box
New surgical box with the components that you need for easy and predictables solutions.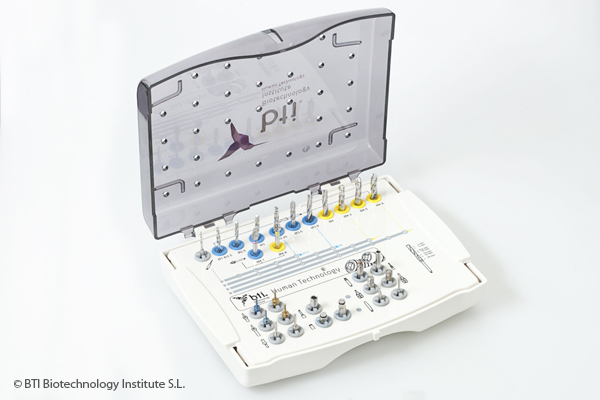 BTI offers to all implant users the requested instruments and pieces necessary to perform implant surgeries and prosthetic restorations in their daily work. Only for interna implants
Allows to work in various bone types and dental sites.
Contains all the necessary elements for working with BTI Interna connection Implants (3.5 · 4 · 4.5 · 5 mm.).
Includes an optimal drilling sequence ideal for each situation.