Gracias a BTI APNiA® los pacientes con apneas leves y moderadas pueden ser diagnosticados y tratados en las clínicas dentales por medio de las férulas personalizadas. También es útil para aquellos pacientes con apneas severas que rechazan o no toleran el tratamiento con las máquinas de CPAP, proporcionadas por las unidades del sueño, o para establecer tratamientos combinados.
Nuevos tensores y férulas más resistentes
Cada férula tiene un grosor y unas características determinadas que permiten mantener los movimientos de lateralidad y de protrusiva.
Para ajustar el dispositivo intraoral en cada paciente, se realizan pruebas de sueño acompañando a los cambios de tensor.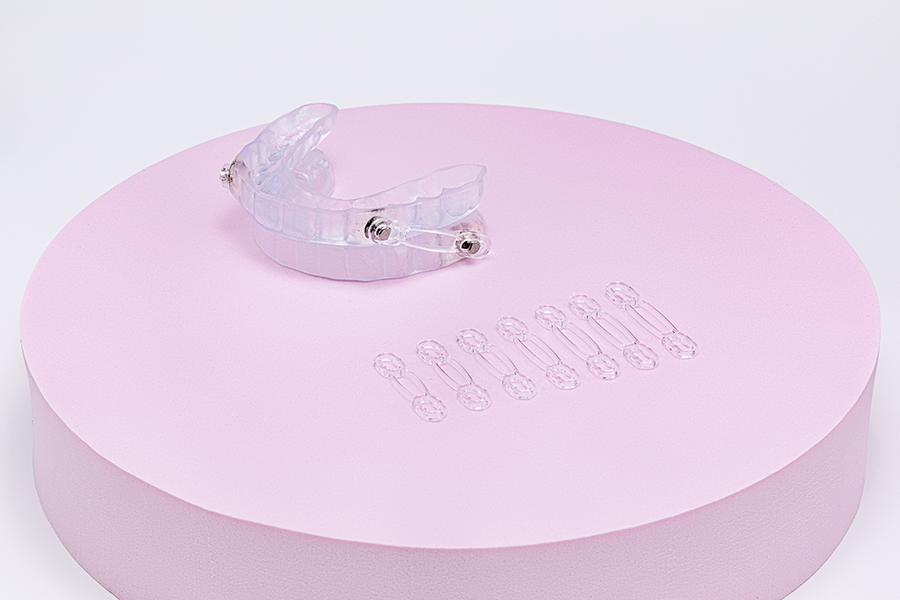 (1) Eduardo Anitua, Joaquín Durán-Cantolla, Gabriela Zamora Almeida, Mohammad Hamdan Alkhraisat; Minimizing the mandibular advancement in an oral appliance for the treatment of obstructive sleep apnea. Sleep Med. 2017 Jun;34:226-231.doi:10.1016/j.sleep.2016.12.019
¿Quieres saber más sobre el dispositivo intraoral APNiA?