Eduardo Anitua, winner of the National Innovation Prize 2021
Monday, October 4, 2021
These awards, granted by the Spanish' Ministry of Science and Innovation, are Spain's most important recognition in the fields of innovation and design.
Vitoria, 1st October 2021. Dr. Eduardo Anitua, scientific director of the company BTI Biotechnology Institute and president of the foundation that bears his name, has been awarded by the National Innovation Award 2021 in the category of Innovative Trajectory, "for exceptionally embodying the innovative spirit at the service of people and the improvement of their health and quality of life, in an indisputable example of how-to bring knowledge transfer and public-private collaboration to a successful conclusion".
The Innovation and Design Prizes, awarded by the Ministry of Science and Innovation, aim to distinguish those individuals and organisations that have made innovation an indispensable element in the development of their professional strategy and business growth.
The jury of the awards, made up of prominent professionals in the fields of innovation and design, have taken into consideration that Eduardo Anitua is a "world reference in the field of regenerative medicine and oral implantology, who has managed bringing innovation to other very diverse fields thanks to the transcendence of new techniques in bioimplantology and tissue regeneration, as well as for being the author of the Plasma Rich in Growth Factors (Endoret®) technology and its application in different areas of medicine, from oral and maxillofacial surgery to orthopaedics, sports medicine, dermatology, aesthetic medicine or, more recently, ophthalmology, gynaecology and general surgery, thus contributing to improving the quality of life of thousands of patients every year".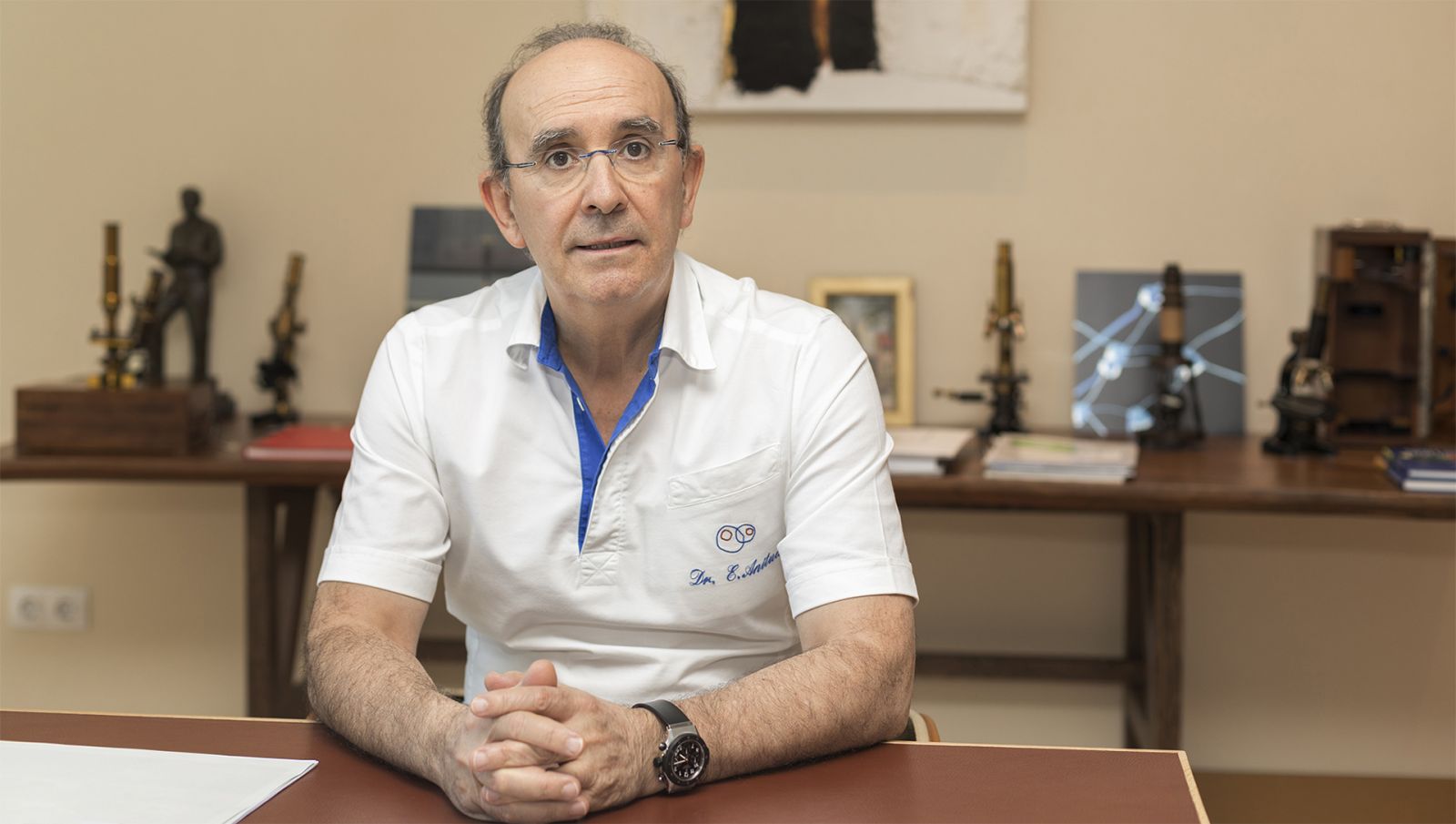 For Dr. Eduardo Anitua, "receiving this award is an important recognition of the innovation and development work we undertook more than 30 years ago and, encourages us to continue advancing along the path of incorporating new technologies into medical procedures and finding solutions to health problems that were previously untreatable".
The companies Cosentino and CerTest Biotec also received awards in the Innovation category. Jaime Hayon, the company Expormim, Danny Saltaren and Ramón Úbeda were the winners in the Design category.
The news in the media (Spanish)
The news in the radio (Spanish)